Quality Window Washing Equipment For Professionals
Visit our online store for all your window cleaning accessories. We sell industry-standard quality window cleaning equipment.
Our window cleaning tools can be used for residential window cleaning or for commercial washing. Are you looking for window cleaning equipment? Window Cleaning HQ can help!
We serve and deliver our window cleaning equipment we sell to South Africa from our depot based in the Helderberg area.
We offer home window cleaning sets as well as separate window cleaning products and accessories like squeegees, window cleaning buckets, and high-reach telepoles.
Our window cleaning sets can be utilized for traditional commercial window cleaning services as well as domestic window cleaning services. Maybe youre looking for one of our water-fed pole systems for solar panel cleaning or regular window cleaning services? Feel free to have a look at our item lineup and feel free to contact us or make a purchase.

Quality Cleaning Kits
If you're looking for some reliable outdoor window cleaning equipment such as waterfed window cleaning equipment and other traditional window cleaning tools and cleaning tool holders then visit our store.
Basic Equipment
We stock and supply everything from our 9 metre high reach kits to Basic window cleaning equipment.
Traditional Window Cleaning Tools
If you're looking for window cleaning equipment South Africa then visit our window cleaning kits section. If you're looking for window cleaning poles then click here.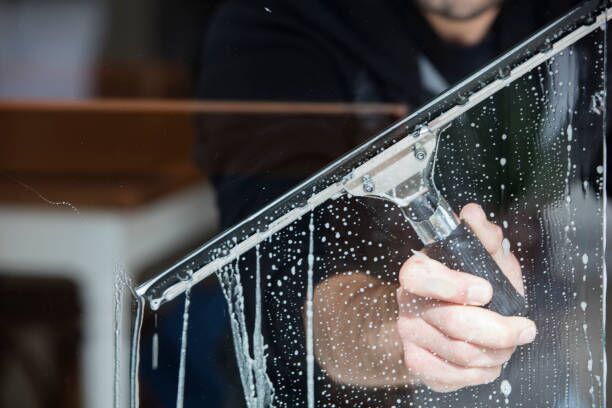 Why Do Your Own Cleaning?
As a homeowner, you have 2 roads to follow when it comes to the washing of your windows. You can either clean your own glass or you can make use of window cleaning services to get the job done for you.
Get a Window cleaning service to wash your windows.
You don't have clean your windows
You save time
You pay for every clean
You may not get the quality you're looking for
You have people you may not trust on your property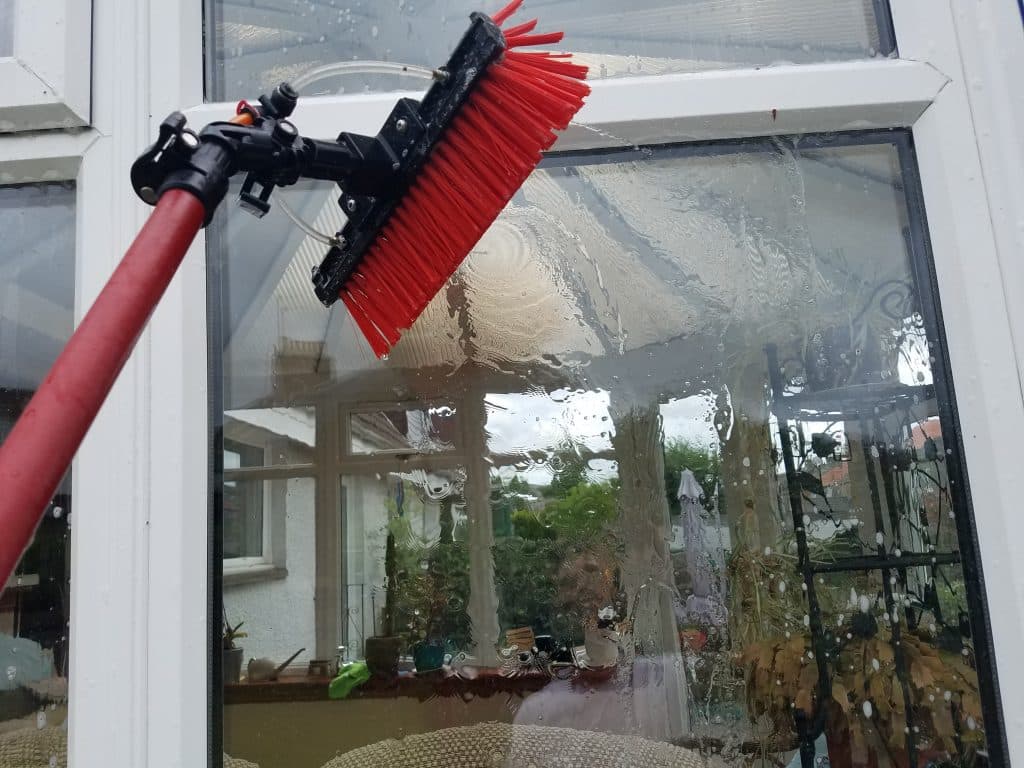 Do The Windows Yourself
Pros
For the price of a clean, you now have a quality industry-standard window cleaning device
You can clean at any interval you wish
You're saving money for every clean you do
You're getting outdoors and exercise
You possess the tools to not only clean your glass but also to do some solar panel cleaning with either your traditional window cleaning hardware or the water-fed pole systems we sell.
Cons
Doing the work yourself can be tedious
A small learning curve learning to use the cleaning equipment
The South African Industry Standard Equipment You Need To Do The Job Right
Cleaning windows doesn't have to be a mundane task anymore, whether you're cleaning your own glass or you are considering cleaning windows commercially it's necessary to make the use of the right device you will be needing in order to get the job done and make that glass shine!
All the equipment that you will need is listed below:
1. Probably the first traditional tool to touch the glass in a clean is the applicator. This tool is used to applicate the soapy water onto the glass becoming a scrubbing tool to get all the mess off the window. This tool is as important as the window squeegee.
These 2 devices work together. Sizes of applicators range from as small as 15cm right up to 45cm or more. They are designed to be used by hand or on a telepole.
2. The next tool is the window squeegee. With the help of this fundamental tool, you can guide the dirty water any place you really feel that it is needed and then ultimately off the glass.
Squeegees are made to pull all the soapy water off glass. As a result of this, you get completely dry shimmering glass immediately. Sizes of squeegees range from 10cm right up to 45cm or more.
5. If you need to clean house windows located higher, you will need to make use of an adjustable window washing telepole. They should have a cone on one end that will allow the squeegee, washer to fit over the end. The telepoles sold by Window Cleaning HQ hold the squeegee and washer onto the pole via friction fit, this means that there is enough friction to allow the tool to be used and then removed without fuss and in a short space of time, useful when cleaning in the sun. With this device, you can easily clean glass that is a whole lot higher then normal.
7. Lastly, the container or bucket, generally big enough to dip your applicator is needed as well as also a ladder (if you need to get up close and personal with the window).
We offer all these glass cleaning accessories and kits in package form as including individually, marketed from our on the internet store below.
If you're looking to clean many high windows on a regular basis, then perhaps you would want to look at using a water fed pole for window cleaning. Here in South Africa, we have many professional window cleaning companies that you can call who use these poles for window cleaning. They really prove to be the best especially when you need to clean high dirty windows. We offer two full kits or separate poles available for shipping throughout South Africa.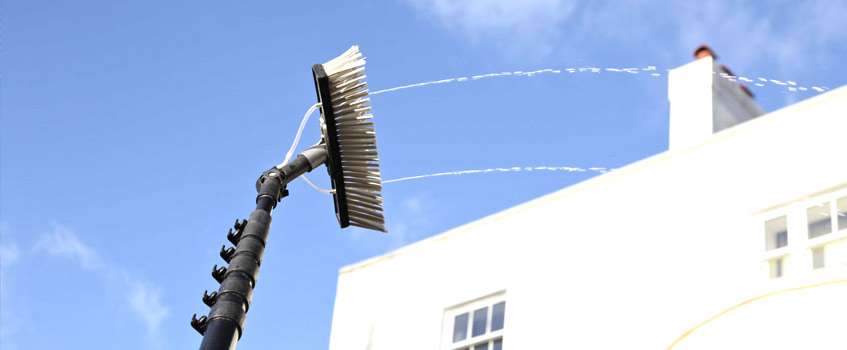 We Deliver.
That's right, we Courier anywhere in South Africa to your door from our depot in Cape Town. We send to Durban, Pretoria, Cape Town, Johannesburg, Bloemfontein, and all towns and areas in between. Regardless of whether you offer cleaning services or you are a homeowner or you want to use our window cleaning equipment to do solar panel cleaning, we can supply you with the equipment you need to get the wash done.
How to order?
Just visit our online store follow the prompts and once we get the order we will dispatch it on its way to you. Any questions or doubts, please contact us.
Facts
Window cleaning equipment typically includes a squeegee, a bucket, a sponge, and a cleaning solution.
Window cleaning solutions usually contain a combination of water, detergent, and a surfactant.
A squeegee is a tool used to remove water and dirt from a window. It consists of a rubber blade attached to a handle.
A bucket is used to hold the cleaning solution and the sponge.
A sponge is used to scrub dirt and grime from the window.
Telescopic poles are used to reach high windows without the need for a ladder.
Water-fed poles are used to deliver a stream of water to the window, allowing for easier cleaning.
Window cleaning robots are becoming increasingly popular, as they can clean windows autonomously.
Window cleaning brushes are used to scrub dirt and grime from the window.
How much does window cleaning equipment cost?
In South Africa, window cleaning equipment can cost anywhere from a few hundred rands to several thousand, depending on your needs. For example, basic squeegee kits can cost around R300 while professional-grade packages with a variety of tools and supplies may run up to R7000 or more. It really depends on what you're looking for and what your budget is. If you're just starting out, it's a good idea to invest in quality equipment that will last and make window cleaning easier in the long run.
How effective is window cleaning equipment?
Window cleaning equipment is extremely effective when used correctly. Professional-grade tools and supplies can remove dirt and grime from windows with ease, leaving them sparkling clean. However, it's important to remember that window cleaning isn't a one-size-fits-all task – different types of glass require different approaches and techniques in order to get the best results. Time and experience will teach you what approach is best when it comes to cleaning a piece of glass effectively.